Tambacounda/Éducation: Me Sidiki-Kaba, Parrain de la Journée de l'Excellence de l'Académie.
Maitre Sidiki-Kaba, Parrain de la fête de l'Excellence de l'Académie de Tambacounda a mis à la disposition du Comité d'Organisation les Moyens nécessaires.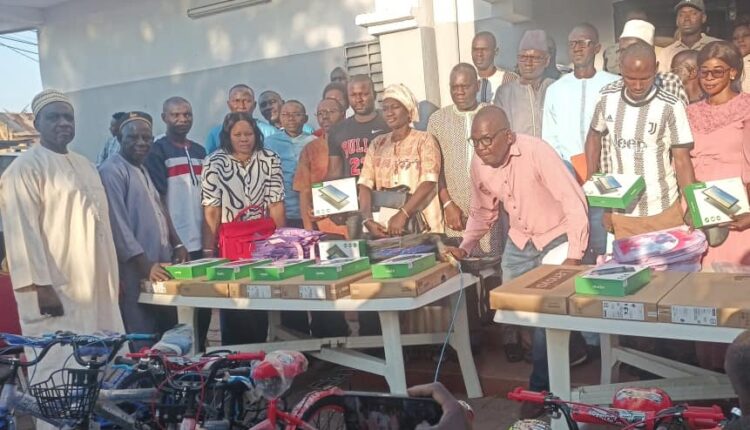 On Wednesday, February 1, 2023 at the Multifunctional Center in the Depot district of Tambacounda, Master Sidiki-Kaba instructed his staff on the official delivery of donations to the Organizing Committee for the Day of Excellence.
His Chief of Staff made available to the Academy of Tambacounda twelve (12) tablets, ten (10) laptops, ten (10) children's bicycles, twenty-five (25) school kits, a large batch of paper ( Ram) and the sum of three million (3,000,000) CFA Francs).
Inspector Babacar Diack did not hide his joy and promoted the rational use of donations and teaching materials. He hailed the many achievements and the invaluable contribution of the Minister of Armed Forces (MFA) in the education and training sector. And in the same vein, he says: « I have visited many regions of Senegal but I have never seen a man as generous and committed as Me Sidiki-Kaba in the service of Education ».
KEBEKEBA  URACSENEGAL